Back to all posts
Posted on
2023 Volleyball Allstars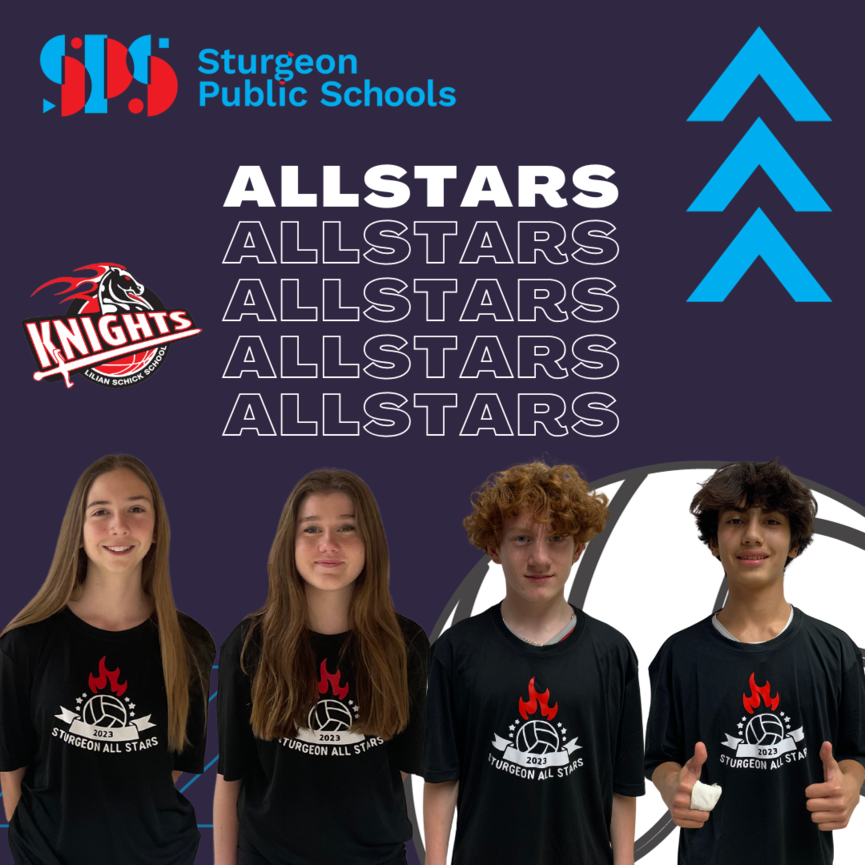 We are proud to announce our Junior High Volleyball Allstars for the 2023 season! These athletes were selected by their coaches for their commitment to excellence both on and off the court. Congratulations to each of these student athletes on their achievement. Go Knights!
Fabio Sete
"Fabio has been an incredible force on the Lilian Schick Knights team this season! He organized drills, continuously improved, and challenged his opponents with his powerful serves and hits. Congratulations, Fabio!"
Cullin Camarta 
"Cullin is a swift and versatile player on the Lilian Schick team! He has excelled in all positions throughout the season and continues to learn and improve his hits, serves, and sets."
Brynn Molnar
"Brynn is a two-time all-star award recipient with a powerful serve. She is a gifted athlete whose skill matches her determination and effort on the court. She has been an extremely valuable asset to the Knights team!"
Kaytlin Brown
"Kaytlin is a returning senior player whose game sense and consistency allow her to excel on the court. She is a supportive teammate and uses her height to end rallies in well-placed hits or strong blocks."